Screenpops Admin - configure screenpops for your comm.land users.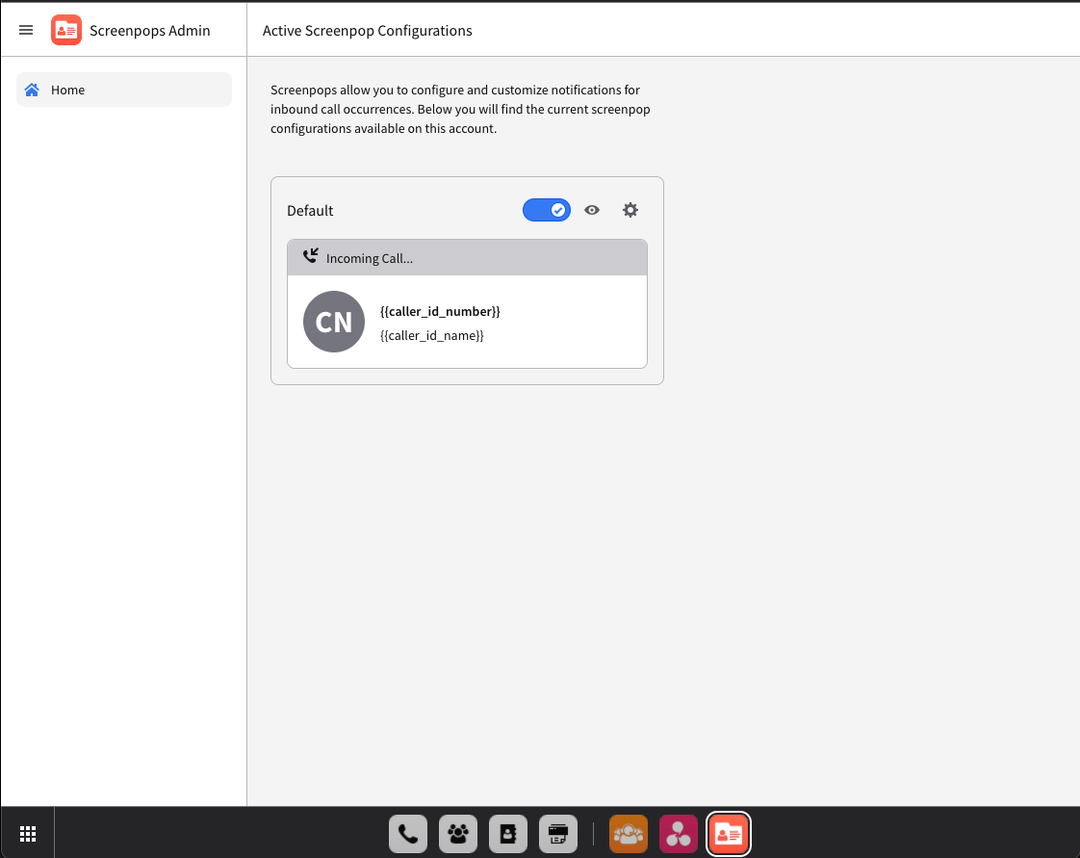 How to Set Up Screenpops
NOTE: Screenpops are OFF by default on comm.land. An Admin must login to comm.land and setup Screenpops in order for them to work account-wide. Per user configuration will be coming, but is not present in this first release.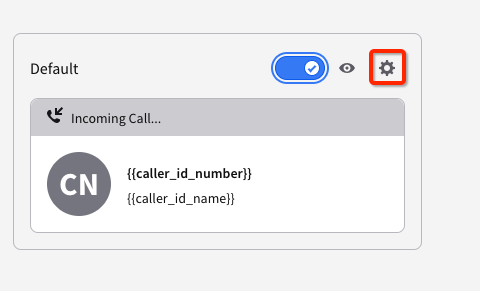 First, slide the toggle to enable, then to customize, select the gear icon.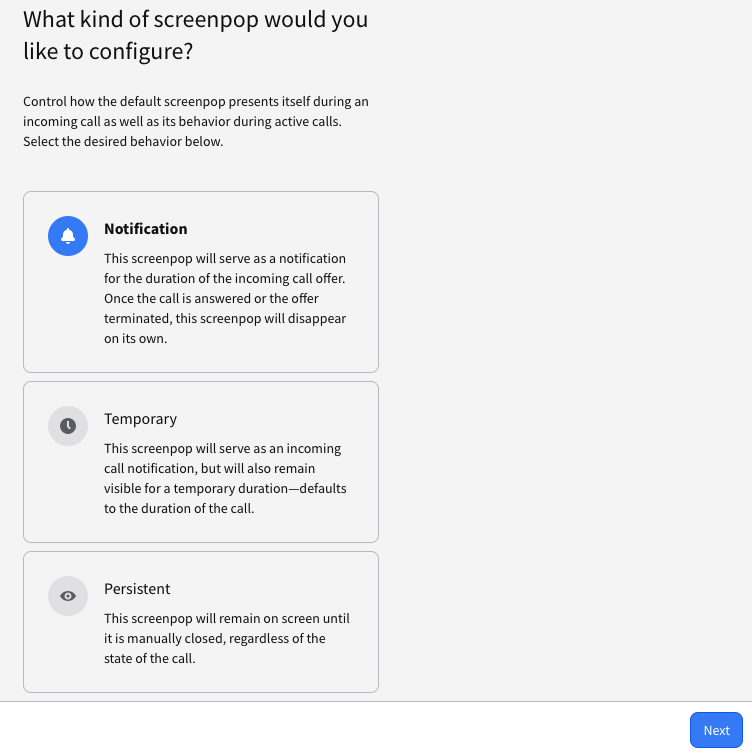 You will then be presented with options on how you wish to set up Screenpops.
Select the option preferred by account, then select Next.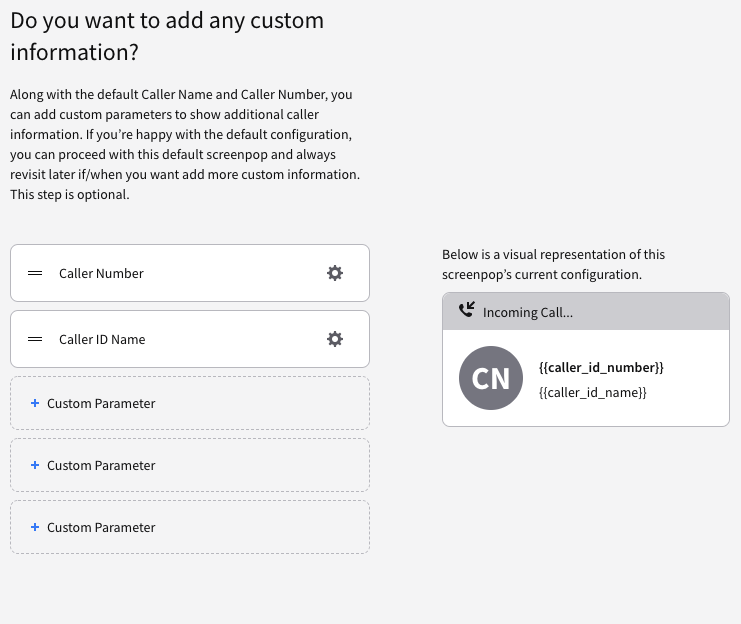 You will then have the ability to select the way in which the Screenpop is displayed. Various built-in system data points are available. You also will have the ability to to add custom parameters to tie in with various other systems.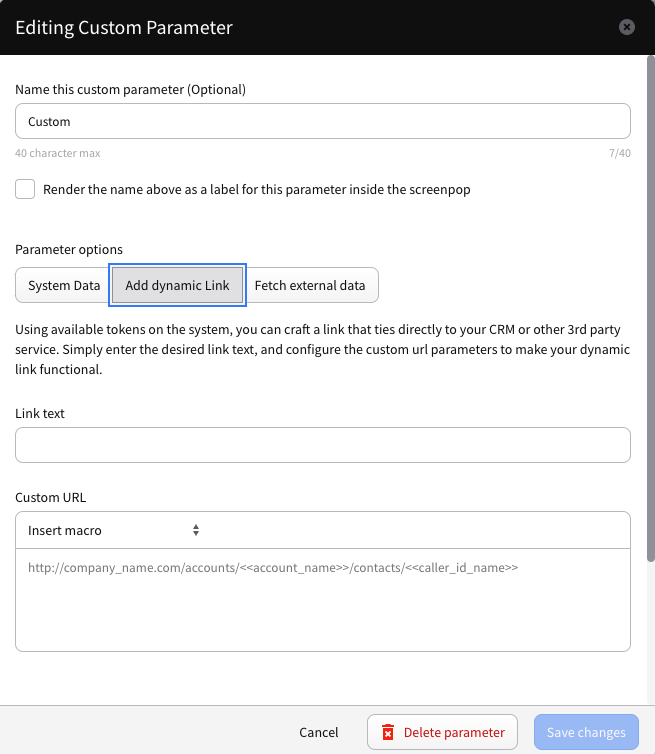 After tweaking how you wish Screenpops to be displayed, you will be able to review it all, before confirmation.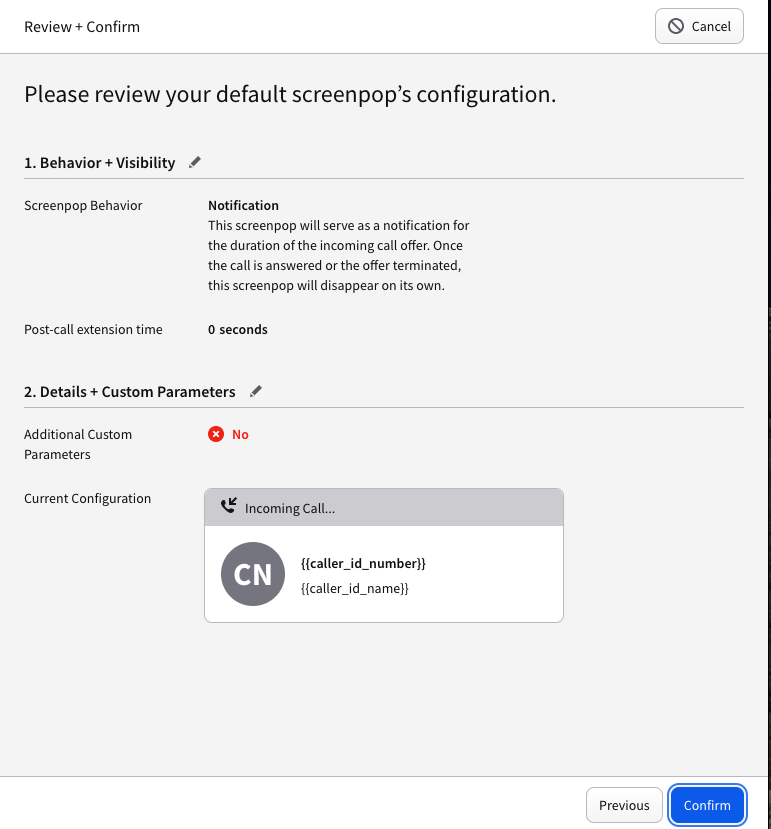 Once you confirm, screenpops will be configured and working across the account for comm.land users.