2600HZ STEP GUIDE – BLACKLIST SETUP
Within the Call Flows App, you will find the Blacklist set up.  The Blacklist is used to block calls from a particular number. 
3.  In the following screen, you will add a Name (for reference), and add the number.  You can also block all Anonymous calls by switching the "Block Anonymous" to On. 
4.  Remember to go into the Account Setting block of Advanced Callflows to activate the list. 
To "activate" the blacklist, go to the Account Settings block and move the blacklisted item from Available to Selected.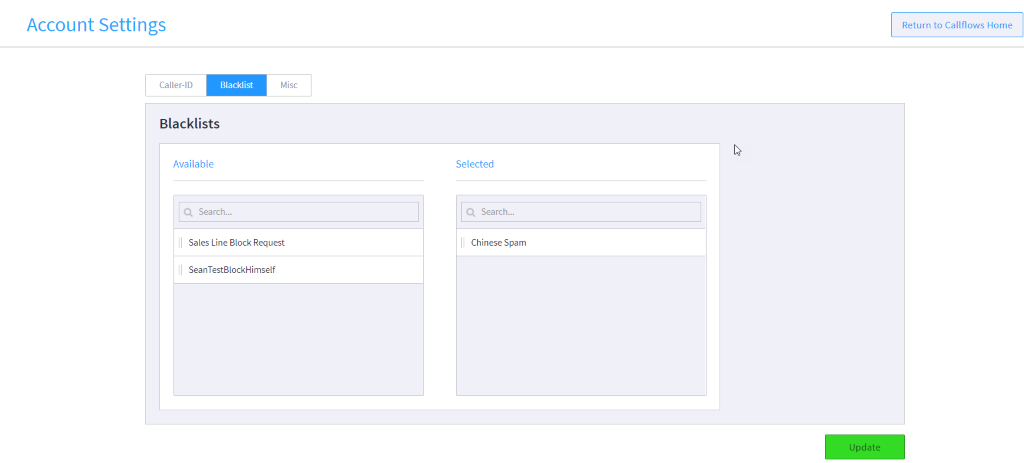 Edited by Emily R (show revisions)